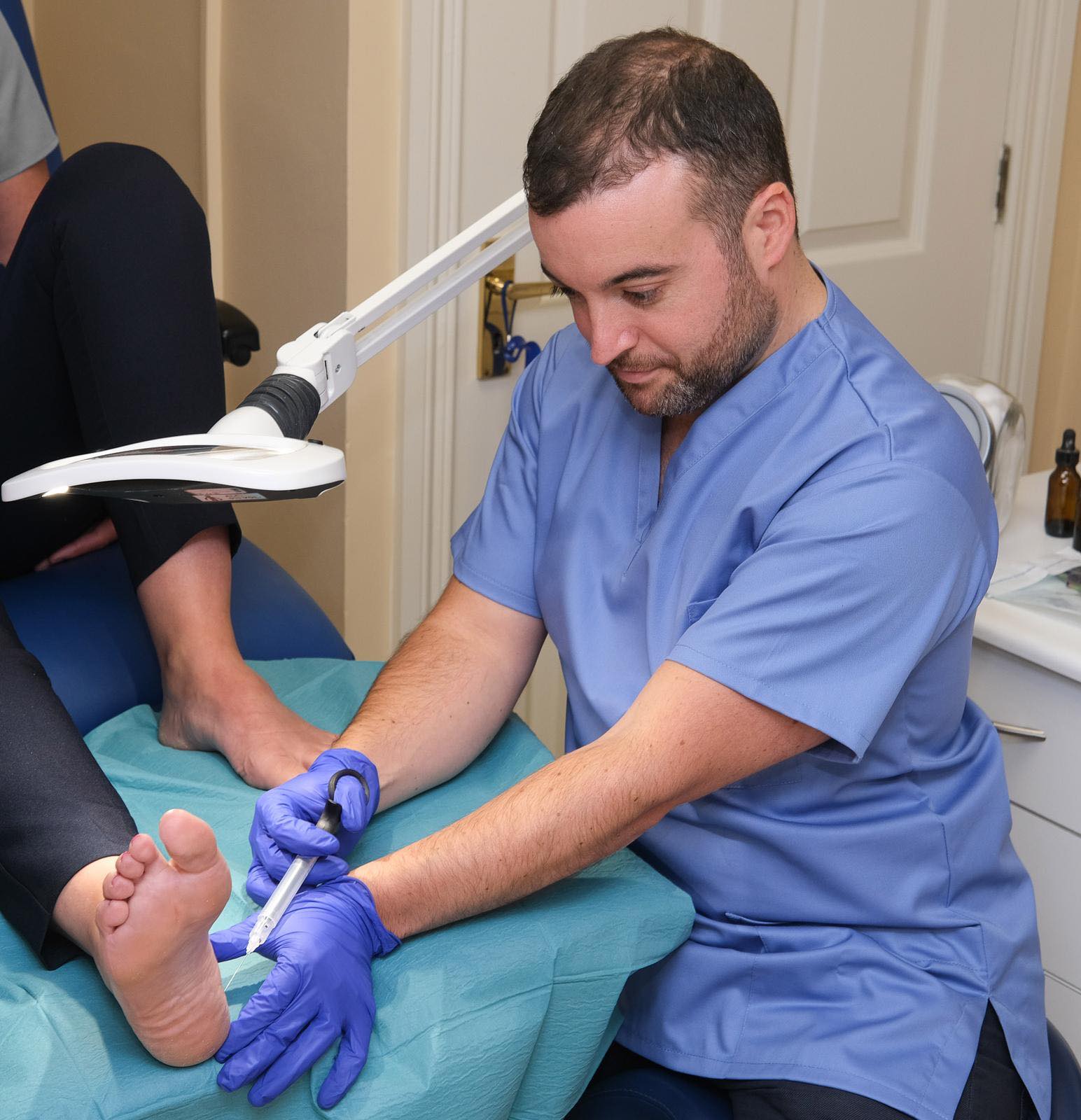 New treatments available at Dungannon Foot Clinic
Since taking over at Dungannon Foot Clinic, Advanced Specialist Podiatrist Jarlath McGurk has introduced a number of new podiatric treatments.
If you are suffering from painful feet you can now avail of steroid injections and custom insoles. You do not have to spend time on long NHS waiting lists. After a consultation to ensure you are suitable for either injection therapy or custom insoles you can be pain free and back to enjoying life within days.
Dungannon Foot Clinic has introduced state of the art slow video gait analysis, pressure plate analysis and 3D Foot scan technology to ensure you get the most comfortable insoles to address you painful symptoms.